The Octane SDK Java is compatible with various Java IDE(s). The Setup tasks include:
Importing the Octane SDK .jar file into your favorite IDE
Setting up your IDE to build the sample files
Passing the hostname property to the sample applications from the IDE
Running the sample applications
How to setup Octane SDK Java with Netbeans
Download and install netbeans from netbeans.org
Download Octane SDK for Java from support.impinj.com
Extract OctaneSDK-<version>-OctaneSDK.zip to a folder.

Create a new project in NetBeans
Select File->New Project.  Select Java application and press Next.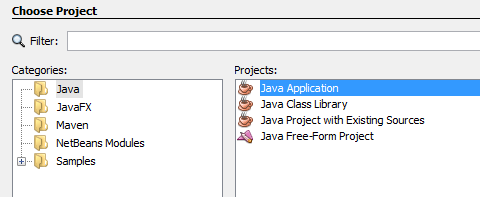 Provide a project name, Location, and press Finish.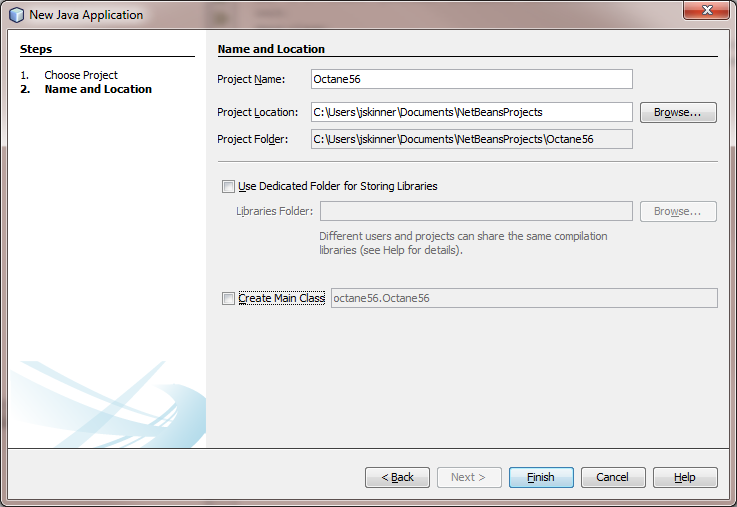 Now edit the project's properties by right clicking on the project and selecting Properties.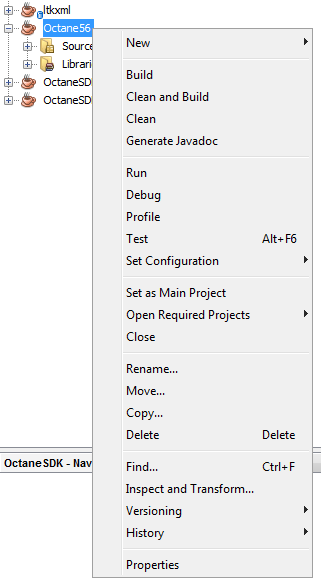 Select the Sources Category Press the "top" Add Folder… button for the Source Package Folders: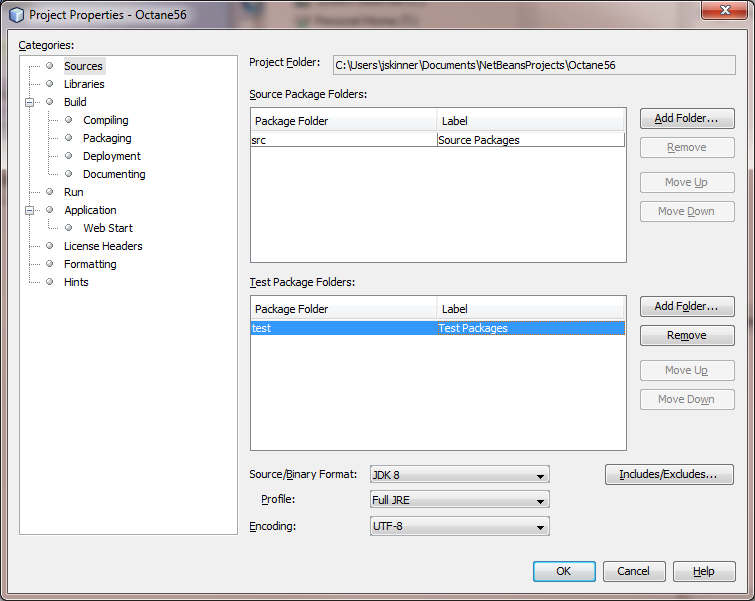 Select the samples folder and press OK.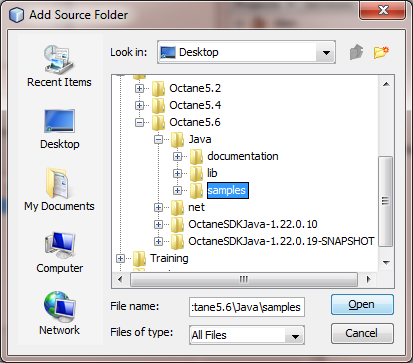 Now, in the Properties dialog select Libraries in Categories and then Press the Add Jar/Folder button.

Select OctaneSDKJava-<version>-jar-with-dependencies.jar to add to your project and press Open.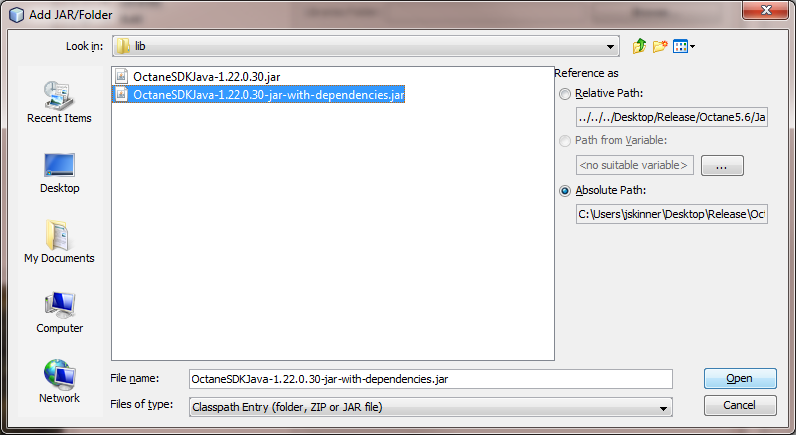 Select the Run Category and add the speedway or xarray hostname that you want to run your sample applications on. For example, I put "-Dhostname=speedwayr-11-49-77" under VM options. Your hostname will be different. Press OK.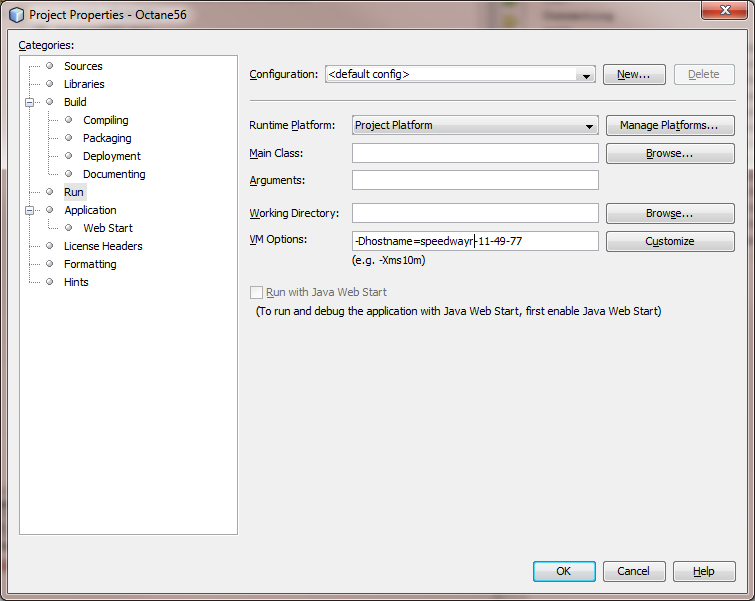 Now test the ReadTags sample. Make sure that you set Main Project to Octane56 by right mouse clicking on Octane56 and selecting set as Main Project.

Run the Read Tags example by right mouse clicking on ReadTags.java and pressing Run File.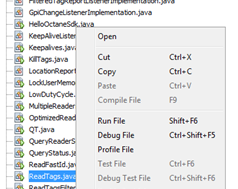 You should now be able read tag(s) that are in the field of view.