This step-by-step article will explain how to configure our Impinj R700 and Speedway Revolution readers (and gateways) to use a cellular modem. This is one example of how you might setup these specific cellular modems to provide networking to Impinj readers.
Impinj has tested the following modems:
NETGEAR(R) LTE Modem LB1120
NETGEAR(R) LTE Modem LB1121
This tutorial uses the Netgear Modem LB1120 to provide network routing capabilities via ethernet so the readers can communicate out to the internet.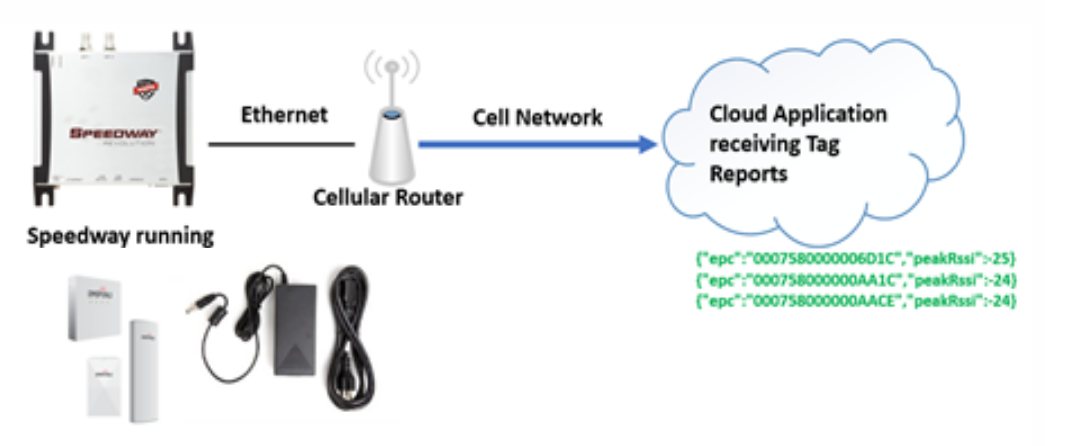 Step 1: Purchase the appropriate SIM card
Purchase the appropriate SIM card for the device
Insert the SIM card
Follow the instructions for how to insert the SIM card.
Step 2: Plug in the NETGEAR(R) LTE Modem
Plug in the power adapter to the NETGEAR(R) LTE Modem and the wall outlet
Connect the Ethernet cable to the NETGEAR(R) LTE Modem and your computer
Turn ON the NETGEAR(R) LTE Modem
Press the button the back of the NETGEAR(R) LTE Modem for turning on the power to the unit.
Login to the Administration Page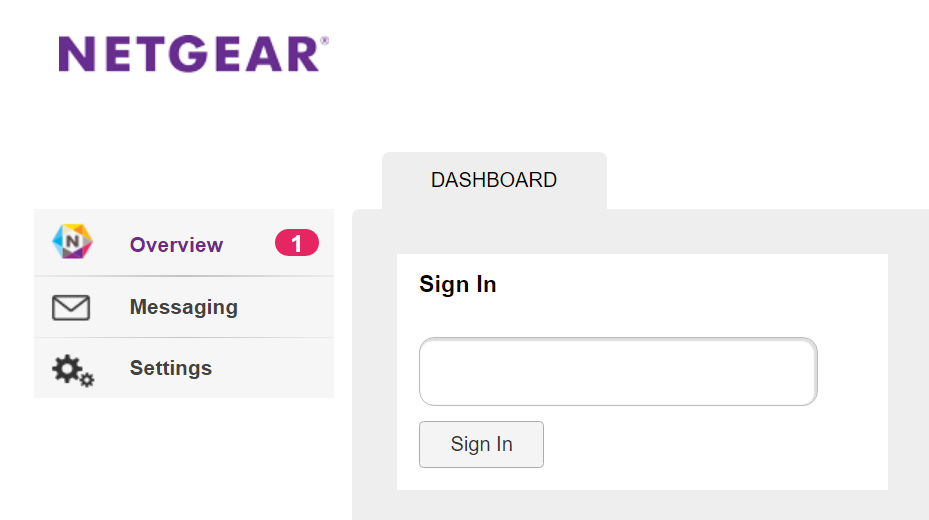 Use the default password located on the modem label.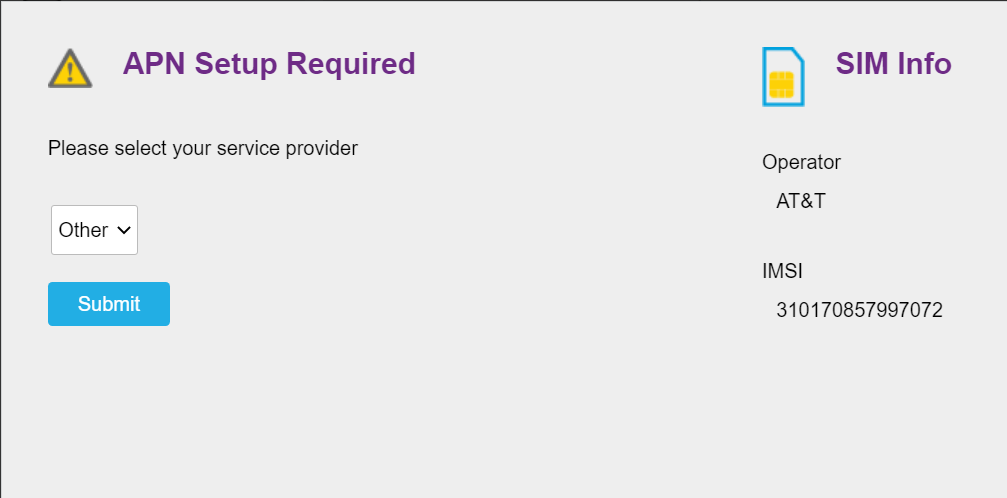 We recommend upgrading the cellular modem firmware to the latest version available.
Step 3: Setup the APN information
Select the Service provider ("Other").

Click the "Submit" button.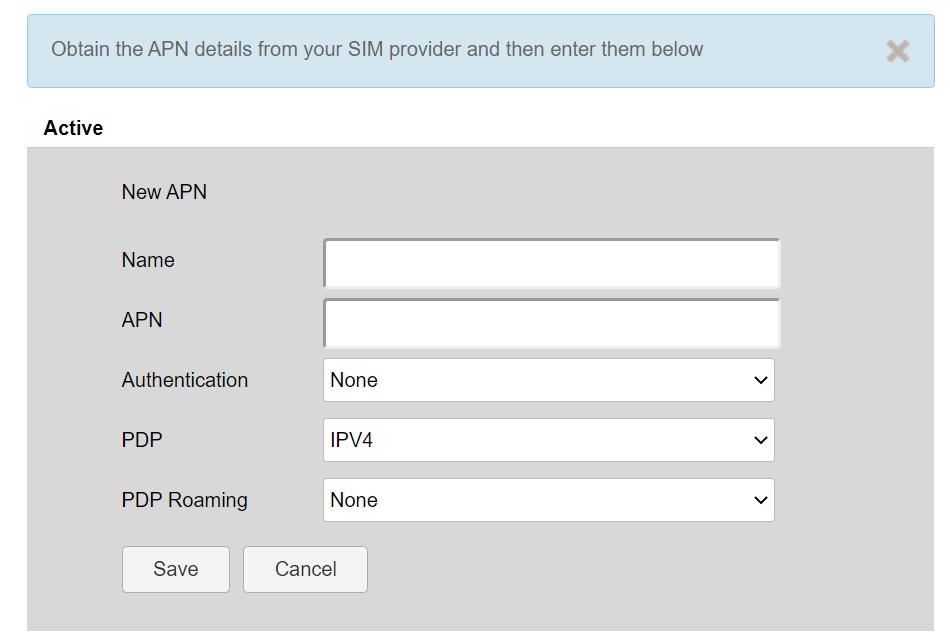 Enter the Name.
Enter the APN.
Select the Authentication.
Select the PDP.
Select the PDP Roaming.
Click the "Save" button.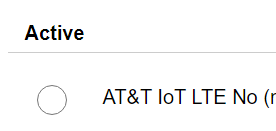 To make it active, select the radio button next to the APN you just created.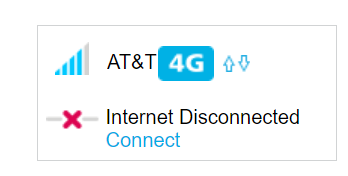 On the left-hand side, you should see a status of the SIM card connection. If it says "Internet Disconnected", click the Connect link to establish the connection.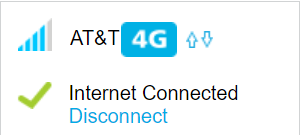 Step 4: Configure the mobile settings to always turn on
Click the "Mobile" Tab at the top of the screen.
Choose "Always" for Auto Connect.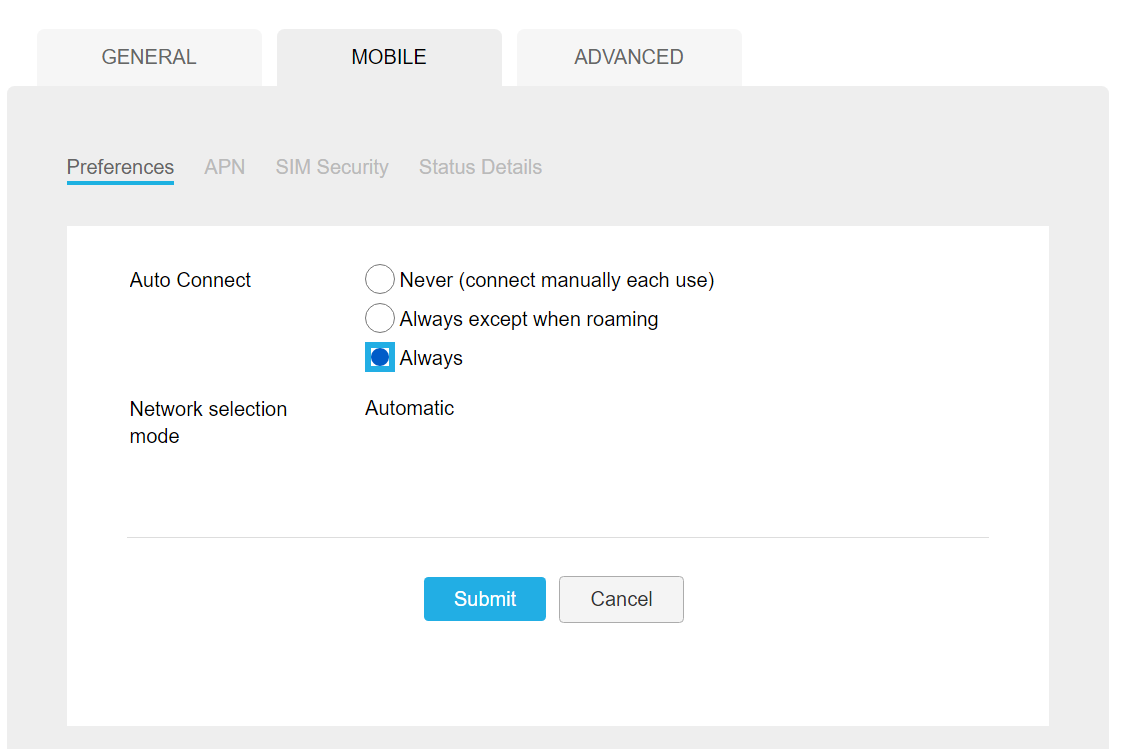 Click the "Submit" button.
Click the "Submit" button again.

Step 5. Attach the modem to the reader
Remove the Ethernet cable from your laptop.
Connect the Ethernet cable of the cellular modem to your reader.

The reader needs to be powered either via DC for Impinj Speedway readers or with a PoE midspan injector between the Modem and the Impinj R700 Reader.

Your Impinj reader should now be able to communicate over the cellular connection.
FAQ
Q: Is it possible to reach the Impinj reader via IP address?
A: Most of the IoT services from carriers do not have a static IP addresses. Instead they assume that the device will communicate to services on the internet, but this is up to the carrier.
For example, here is a quote from AT&T IoT support: "Can I access my device remotely? For most devices, the answer is no. Each device is given a point-to-point private and dynamic IP address, which allows it to communicate with services on the Internet, but not the other way around."